Wrightsville Beach,
NC
Firewire's SKX by Tomo
posted 6/24/2017 11:11:25 AM
All your SKX questions answered - click this image to explore the SKX.
After months of receiving DMs, emails and phone calls about the SKX, we're happy to say it's now here.

You can walk into most surf shops around the world and find the SKX in Stuey Kennedy's exact dimensions, and in whatever dimensions look good to you.

You can explore this shape in detail by clicking here.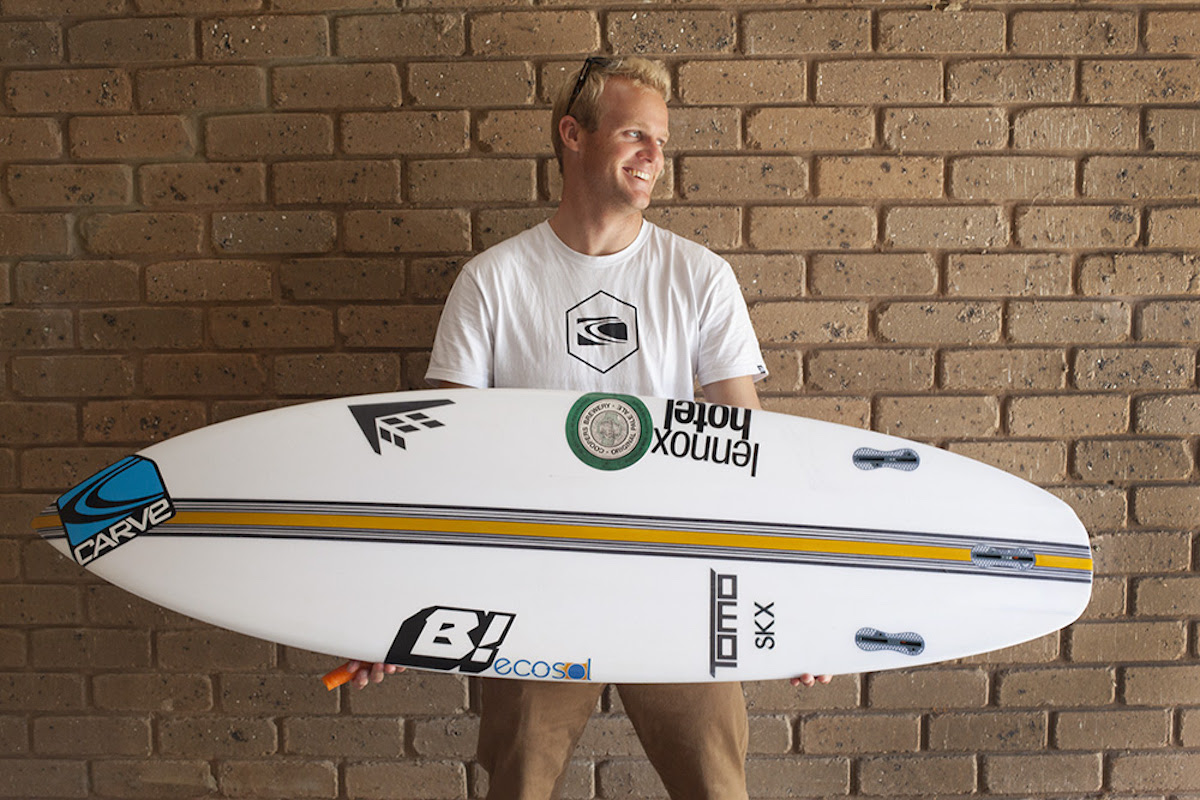 Stuey Kennedy's SKX is now at surf shops everywhre.
The SKX that STU rides is 5'8. It lands at 25.8 liters of volume with a width of 18 5/8 and a thickness of 2 5/16ths.

Stu is 5'9 and weighs about 160 pounds (73 KG), so if you're a good surfer, you can plan on surfing the SKX at about your height or an inch shorter.

But the relatively narrow outline of the SKX (without much width placed forward of the boards center-point) will let you get away with surfing it up to about 2 inches longer than your height if needed, to get the volume you want.

For perspective, Stu surfs his Sci-Fi at stock 5'7 dimensions, so one inch shorter than his SKX.
The Quad Inside Single Concave.
For all things SKX, including sizing recommendations, surf footage, and details on what the Quad Inside Single Concave might mean for your surfing, click here.
Enhance the surfing experience.

Innovate surfboard shape and materials.

Focus on improving the eco-friendliness of surfboard production.