One of John's most iconic creations – the artwork behind The Endless Summer.
John Van Hamersveld on The Wire Podcast
Click here to listen.
John Van Hamersveld designed The Endless Summer poster – very likely the most iconic piece of graphic design ever produced in surfing. An enormous cultural achievement that was the first rung of many on a ladder that has since led him to become one of the most recognizable Graphic Artists ever.
To grasp his stature, consider that Shepherd Fairy, designer of the Barack Obama 'Hope' poster, cites John as an inspiration in the same way that Kelly Slater pays homage to Tom Curren.
See, John has designed the visuals through which we recognize some of the most iconic musicians ever.
He has designed album artwork for The Rolling Stones, The Beatles, and Eric Clapton. He has also worked with artists of the day like Asher Roth. His work is seen throughout surfing, such as this image that Billabong used to promote the Pipe Masters.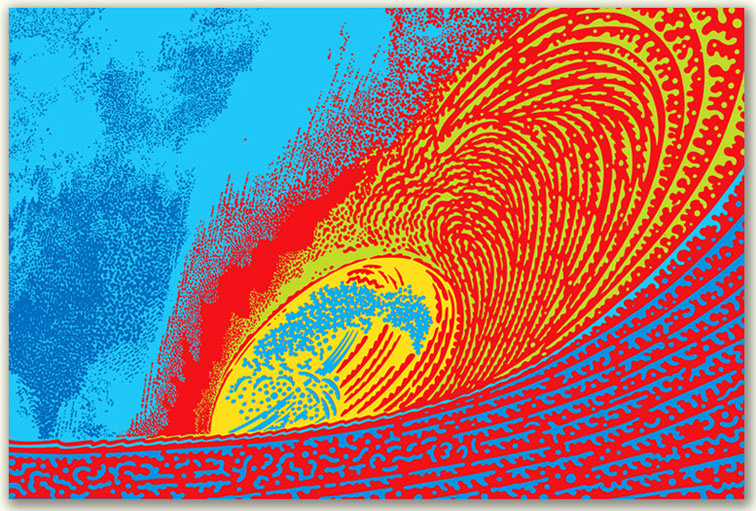 John's influence is seen throughout surfing, for example this image that Billabong used in promotion of the Pipe Masters.
Today he crafts murals for cities. He designs sunglasses for Electric Eyewear. He lives in a gorgeous home in Palos Verdes overlooking a stretch of ocean so storied that it has stayed locked tight under local reign for decades.
Years after High School, John still identifies today as a surfer and an artist.
As the only artist ever to be awarded a star on the Surfing Walk of Fame in Huntington Beach, John is a surfer who at one time was Art Director of SURFER Magazine but he's much more as well, having founded a successful rock concert promotion business, published books, and seen his art take over Freemont street in Las Vegas.

In this episode of The Wire Podcast, we get inside John's head as he uses words to describe what's on his mind, a rare break from so elegantly conveying what he thinks through art, as seen below.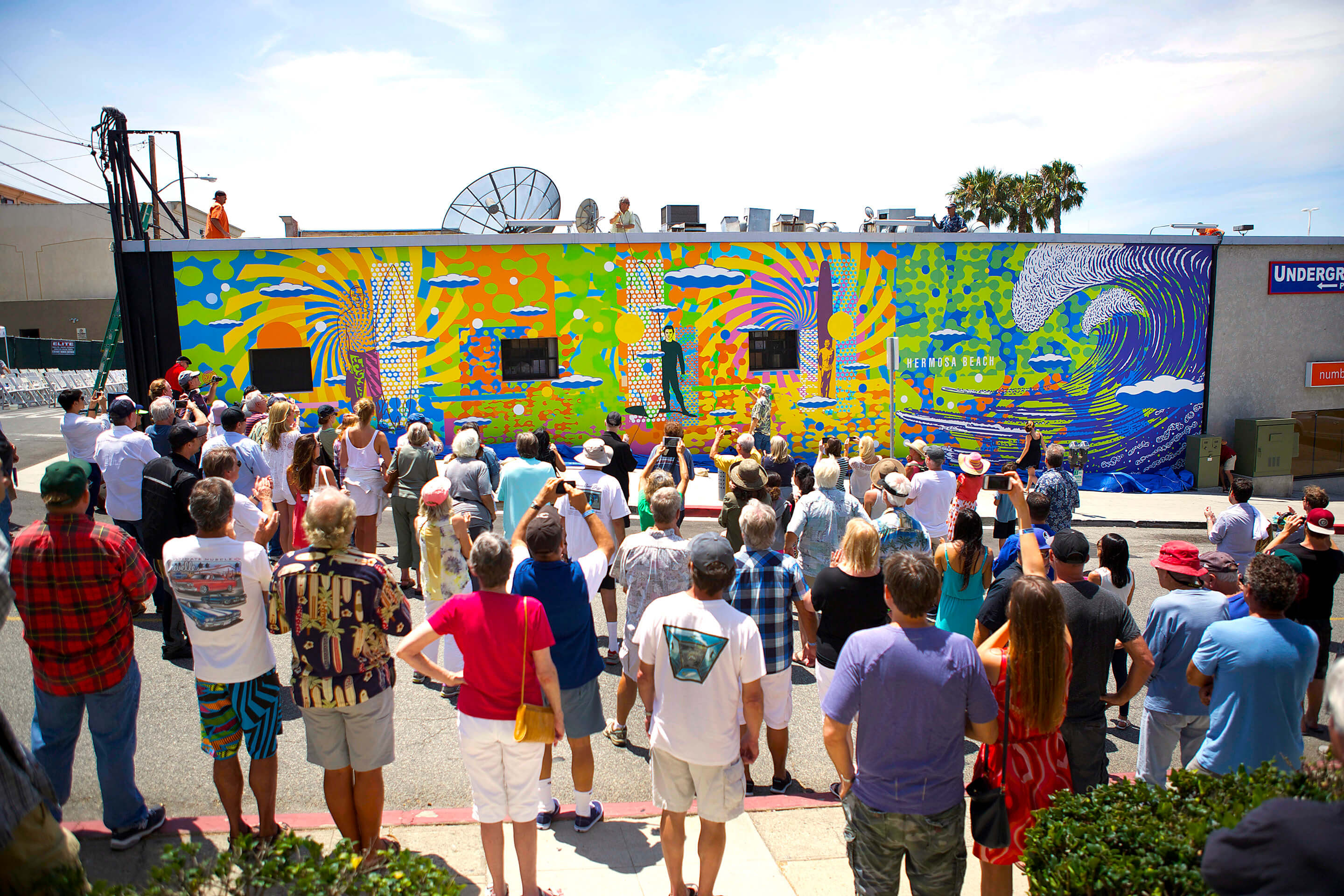 John's work captivates. Especially in mural form.
Copyright © 2017 Firewire Surfboards, All rights reserved.